VR Cover has been around for years now, making accessories that help make VR sessions more comfortable. Our favorite is the facial interface replacement, built to avoid a nasty, sweaty foam pad after your virtual workouts. But VR Cover has a
lot
more for the Oculus Quest 2 than just face pads. It has solutions for every single part of the Quest 2 to make it the most comfortable VR experience you've ever had. We've got all of these accessories listed below and will give you the low-down on the very best ones to get!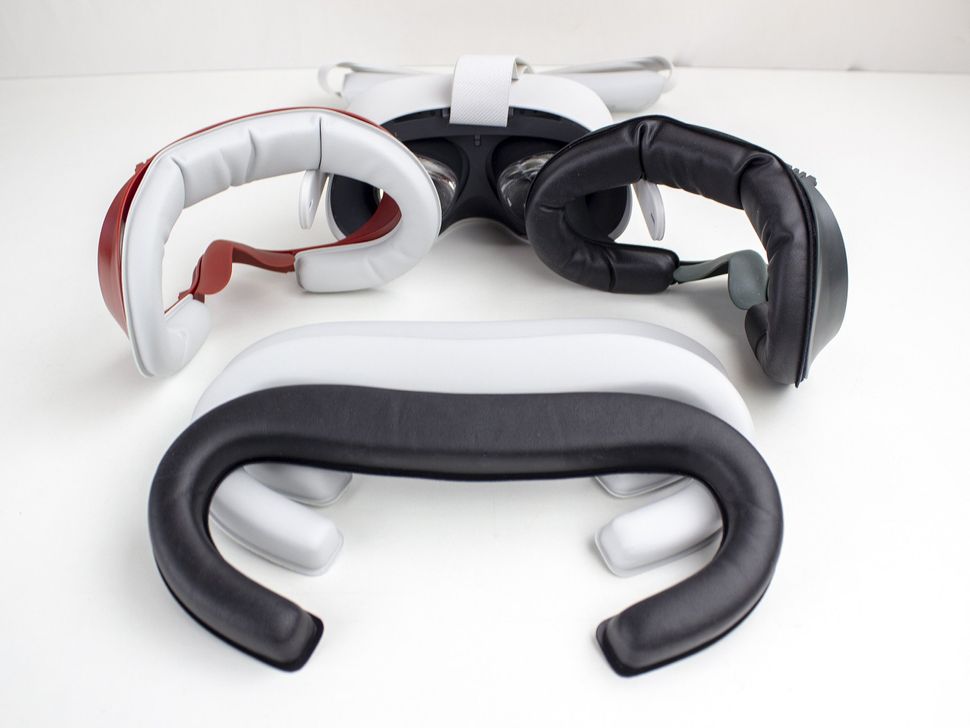 Facial interface and foam pad replacement
A comfort overhaul
Since our review of the facial interface and foam pad replacement, VR Cover has further refined the product and even added a ton of new colors to the list of options. My personal favorite is the Winter Edition, which ships with a red facial interface connector and two white PU-leather pads for your face. These enhance comfort and provide a surface that can actually be cleaned and sanitized, unlike those foam pads that ship with the Quest 2. There's also a vent built into the facial interface connector to help your face breathe a bit better and prevent foggy lenses.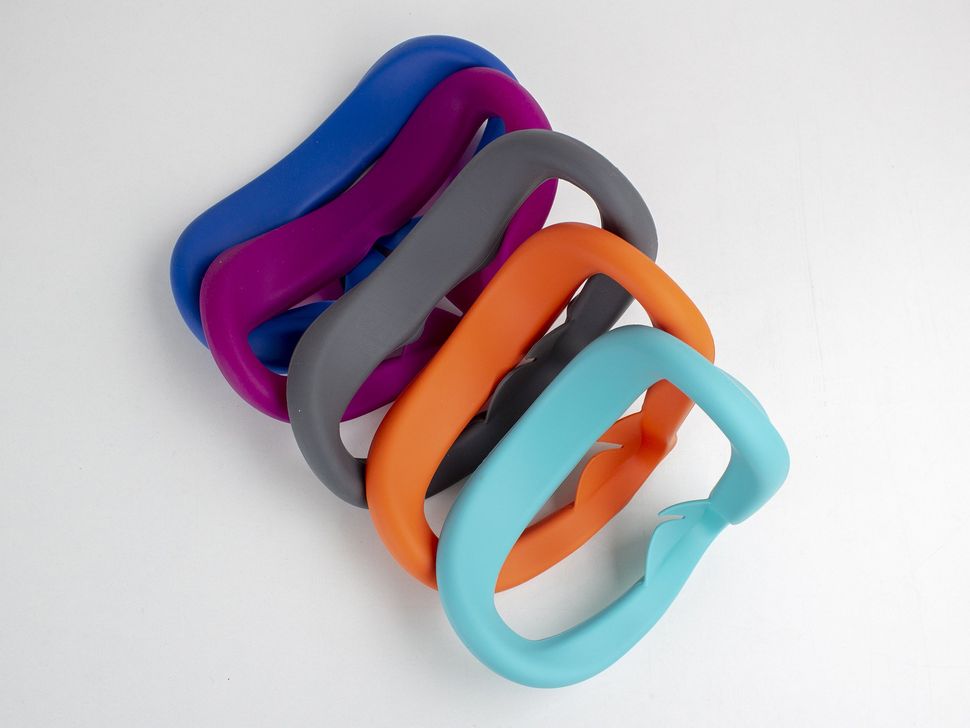 Silicone Cover
Wick the sweat off
VR Cover Silicone Covers will keep your Oculus Quest 2 foam in tip-top shape by keeping sweat from ever getting to it. These easy-to-apply covers fit right over your existing foam pads — or VR Cover's own PU-leather replacements — and provide a comforting, soft-powdered texture for your skin. I prefer the feeling of these over the PU-leather pads when playing something where I sweat a lot since the silicone build adds an extra layer of padding and helps keep the sweat from accumulating on your face. Be warned, though, you might want to combine these with an absorbant headband to help wick up the sweat while you play.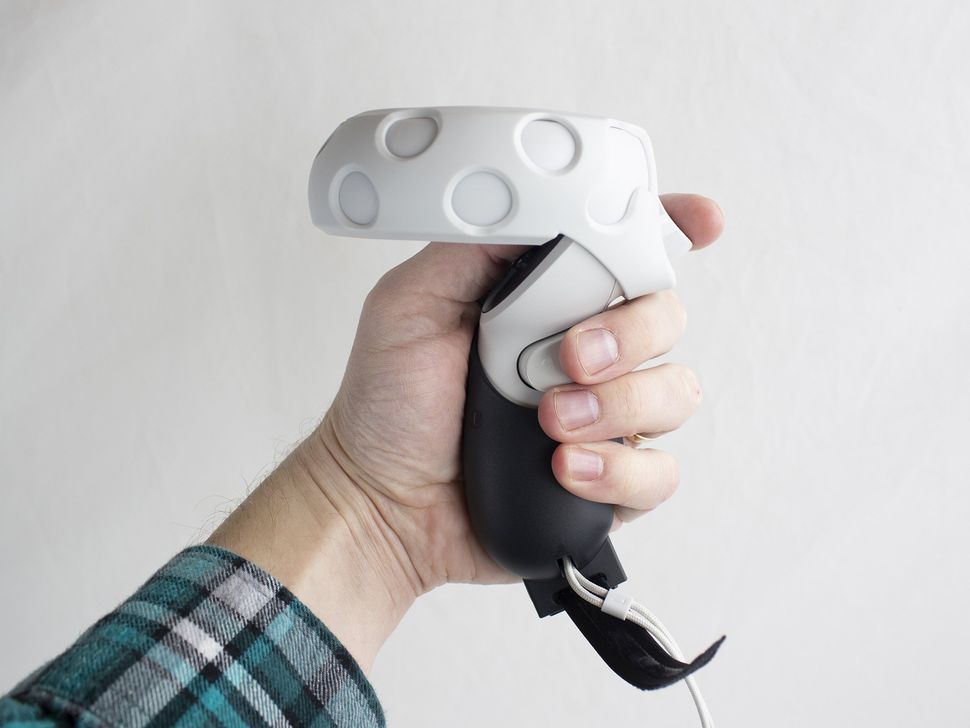 Halo Controller Protectors
Protect your home
Ever just smack your controllers into each other or, heaven forbid, a breakable object in the room? While it probably won't prevent glass breakage completely, putting these silicone Halo Controller Protectors over the ring on your Oculus Quest 2 controllers provide ample padding. These don't interfere with tracking since there are proper cutouts for the tracking LEDs. You can think of them as similar to those Wii remote protectors everyone had not so long ago.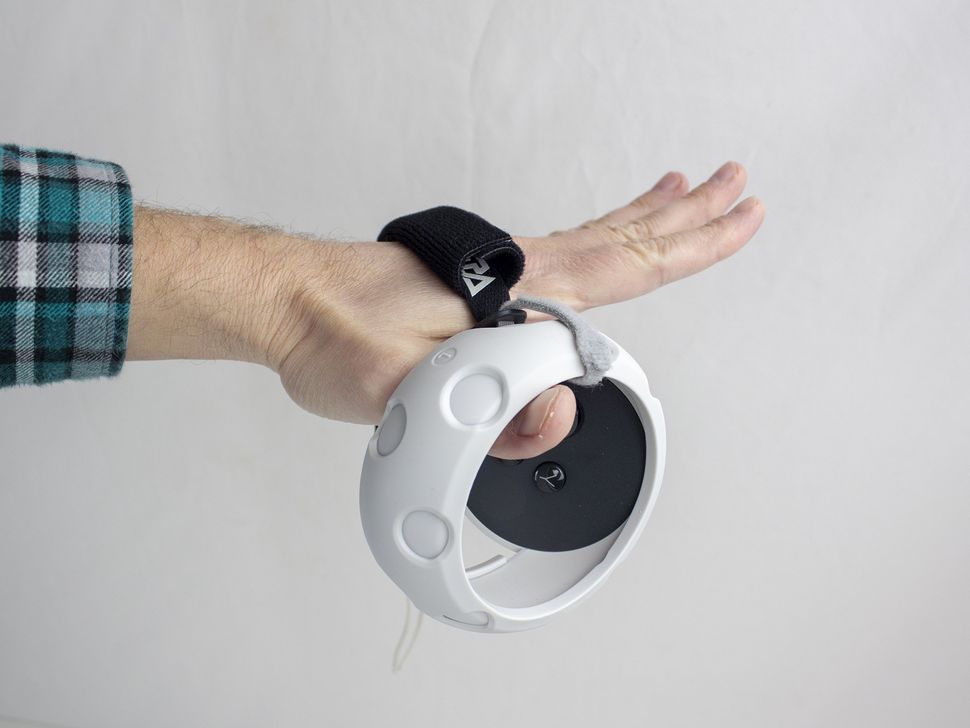 Controller grips
Let it go!
Most of these accessories are only built for comfort-enhancement, but these controller grips will directly enhance your ability to actually throw things in VR. For me, tossing grenades and other objects in VR was always a bit tricky since you still have to hold onto the controller while performing these actions. VR Cover's controller grips have a strap that wraps around the back of your hands, keeping the controllers firmly in your grip even when you let go. They also ship with a lovely piece of felt fabric that makes the straps ultra-soft against your skin, keeping them from irritating you over time.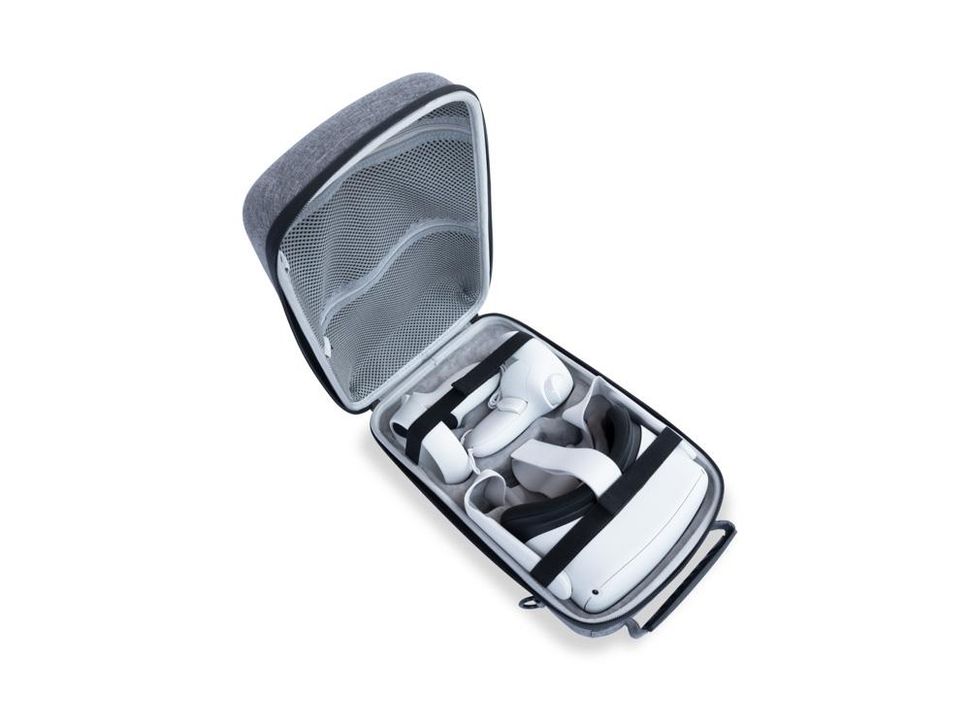 Carrying case
Take it with you
The biggest difference between the Oculus Quest family and every other major VR headset is its portability, so why not get a case and keep your Oculus Quest 2 safe while transporting it to other places, all while saving a good $20 over the official case? This one is a hardshell case covered with fabric. The Oculus Quest 2 and its controllers fit perfectly in a form-fit molding, and there's even a little pouch where you can include extras like the best Quest 2 battery packs. There's even a nice little handle for keeping it in your possession without dropping it.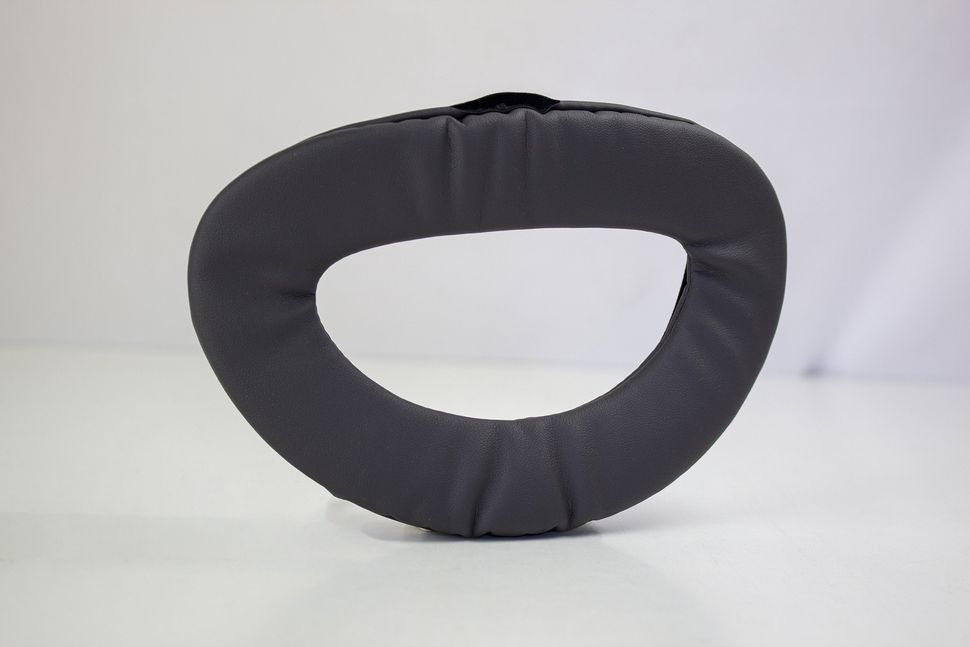 Elite Strap pad
An elite-level cushion
The Oculus Quest 2 Elite Strap is a fantastic accessory for the Quest 2, but it's lacking in one key area: There are no pads for the back of your head. This cushy pad feels excellent and really is the perfect addition to the best head strap currently sold by Oculus. It gets bonus points for being made of the same kind of PU leather as the facial interface replacement, which means it's not just cushy and wicks off sweat but it's super-easy to clean, too!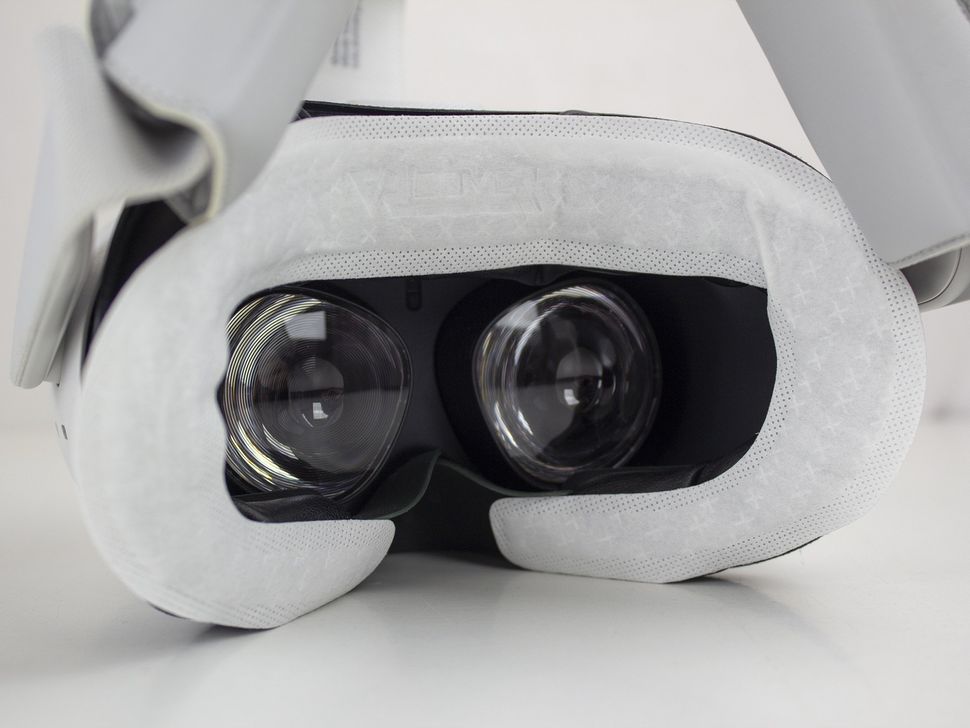 Disposable Hygiene Covers
Throw it all away
It's a ton of fun to share the Quest 2 with friends and family, but sometimes people are just sweatier than others. If you've ever shared your Quest 2 with anyone, you know exactly what I mean. That's why these disposable hygiene covers are so nice. The super-soft cloth-like texture of these stick-on covers help absorb all that nasty sweat and make clean-up as easy as peeling them off and tossing them in the garbage (and then washing your hands profusely afterward). VR cover has designed these to stick on to their PU-leather facial replacement, though, so be sure to pick that up before buying a pack.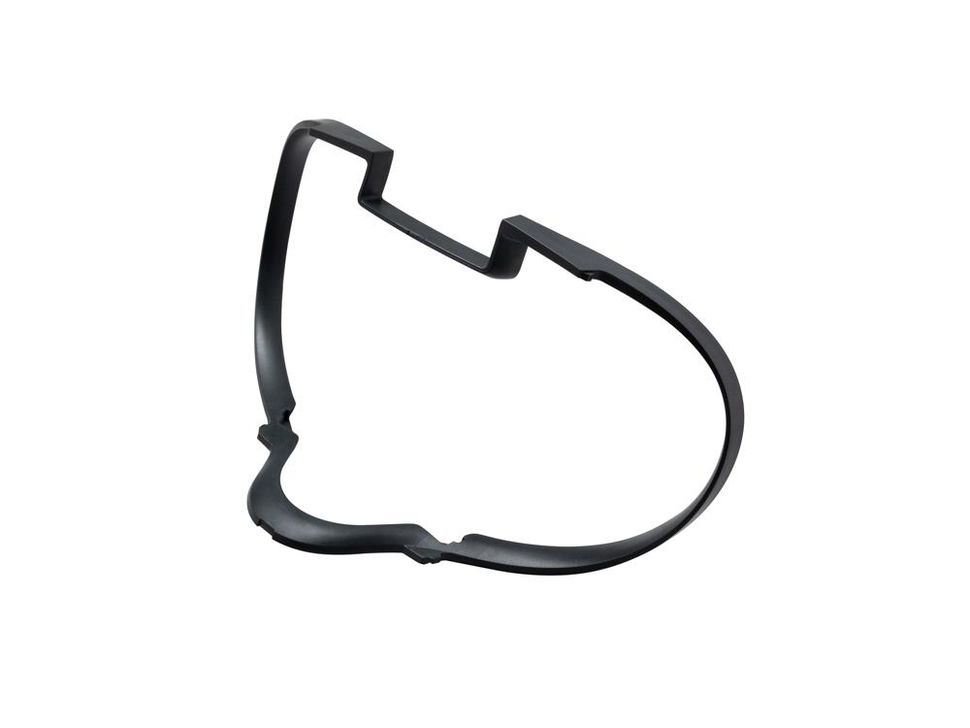 XL Glasses Spacer
I need my space
If you're someone who needs to wear glasses while using the Oculus Quest 2, you might find that the spacer included with the Quest 2 is a little thin and doesn't allow for enough space inside to comfortably fit glasses. VR Cover's XL glasses spacer is the perfect solution for this. It's considerably deeper than the original pack-in spacer and helps provide ample space between your glasses and the VR lenses to keep them from getting scratched.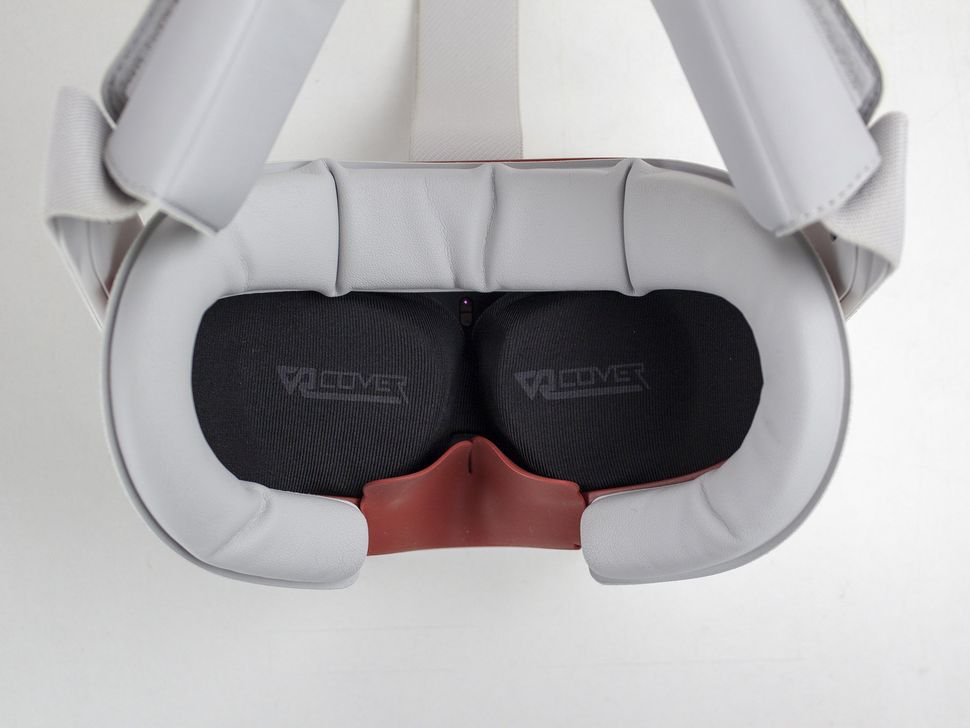 Lens Cover
Preventing scratches
While you can easily replace a lot of parts on the Oculus Quest 2, there's one external piece that's not really meant to be user-replaceable: the lenses. If you're regularly carrying the Quest 2 around or don't have a closed storage system for it (like the carrying case above), you might want to consider getting this soft lens cover to keep them from getting scratched. it's a small investment that'll help keep your Quest 2's lenses in tip-top shape.
A better Oculus Quest 2 experience
VR Cover makes a ton of products, but its Oculus Quest 2 lineup is particularly excellent. For just padding your face and keeping things more hygienic, the company's facial interface replacement get the job done. The material is so much nicer to wear for longer periods of time than the foam pads that ship with the Quest 2, and it's made of a material that you can actually clean between sessions playing the best VR workout games.
Conversely, the controller grips will enhance your gameplay — particularly when you have to throw something in a game — and also make holding the controllers more comfortable thanks to the added grip of the design and the relief from the wrist strap. I also absolutely love the extra padding the VR Cover head strap pads give to the cloth strap that ships with the Quest 2. Many people felt like these straps were lacking in the comfort department and these cushy pads go a long way to helping relieve the pressure that long gaming sessions can bring.
Before you buy, you may also want to check out our favorite KIWI accessories as well. KIWI design makes some of the best Quest 2 accessories, on par with what VR Cover offers.  
After making your Quest 2 ultra-comfortable, the next step for PC gamers is to make it ultra-powerful. Playing SteamVR games on the Quest 2 is easier than ever thanks to the Oculus Link cable that's available for purchase, or you could go for a more wireless solution if you've got a great Wi-Fi 6 router that powers your home network. Either way, getting the Quest 2 is just the beginning to a seemingly endless experience.