Even with a Gorilla Glass Victus screen and a Gorilla Glass 5 rear panel, the Google Pixel 6 is a glass phone, which demands extra protection. To avoid scary spiderweb shatters, impact protection is crucial, but keeping out dust, sand, and dirt is essential. If rough particulate matter slips between the case and phone, it can lead to ghastly scratches once you take your phone out of this Fort Knox of a case. Balancing protection, style, price, and slimness, here are the best heavy-duty Pixel 6 cases.
Guard against shattered glass with the best heavy-duty Pixel 6 cases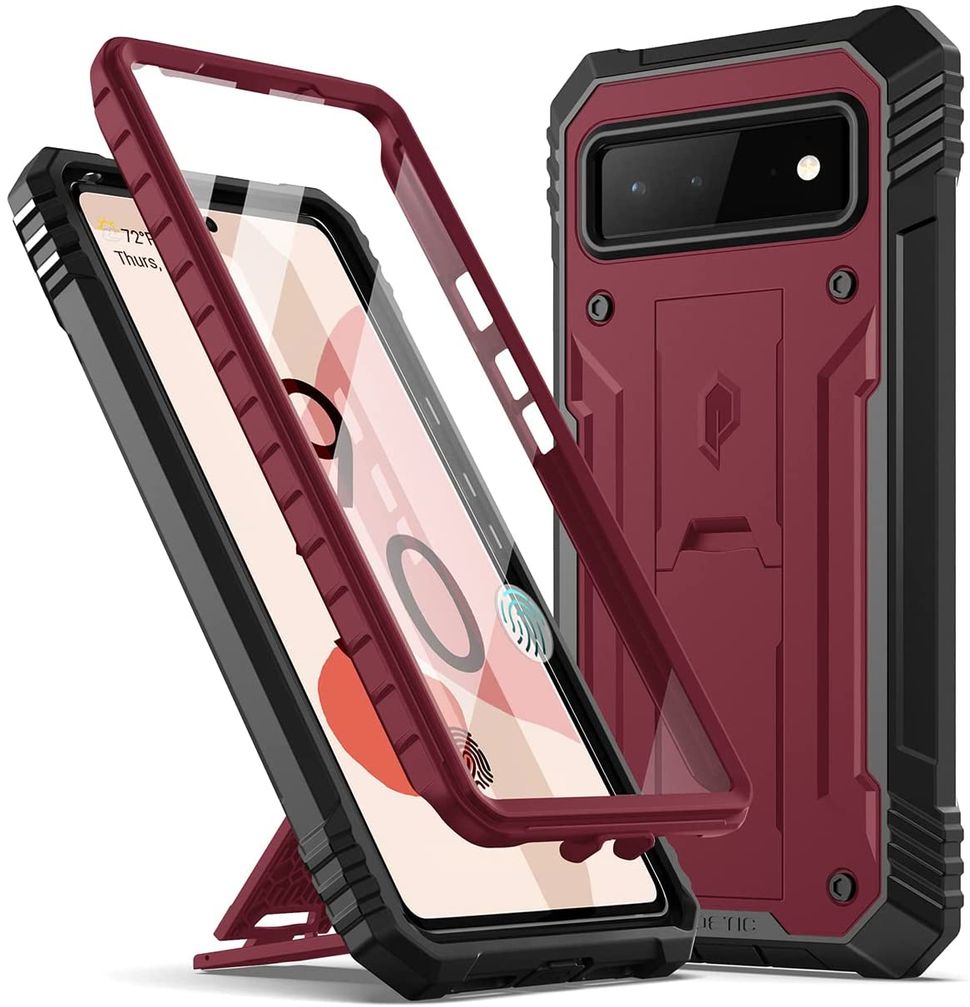 Poetic Revolution
Technicolor toughness
While many of these manufacturers are just sticking to basic black, Poetic gives us the color variety we deserve with the Poetic Revolution. With five colors, silicon flaps to guard your USB-C port, and a built-in screen protector, the Revolution is ready to go to war with you.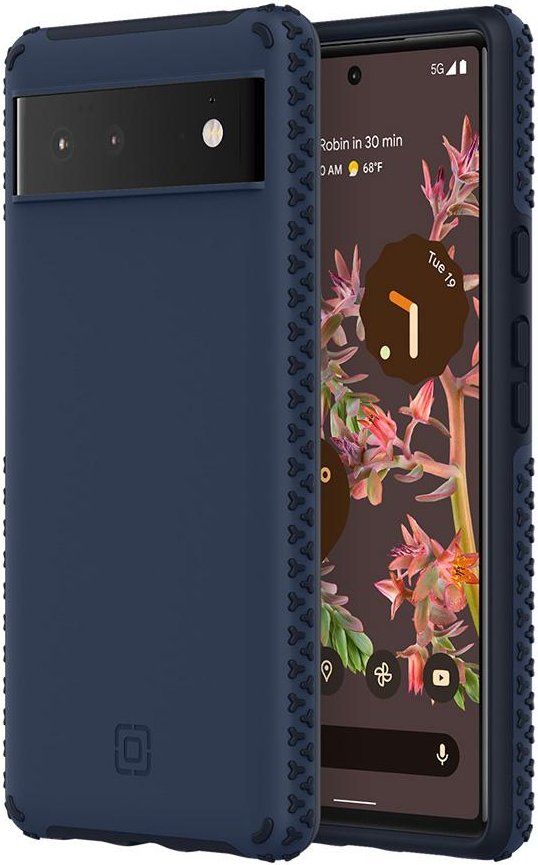 Incipio Grip
High diver
While most cases are only drop-tested from 4-8 feet, Incipio goes above and beyond with the Grip's 14-foot drop protection. The texturing across the sides ensures that you never need to test it, though the raised rubber nubs add tremendous grip. It's also made at least partially with recycled materials.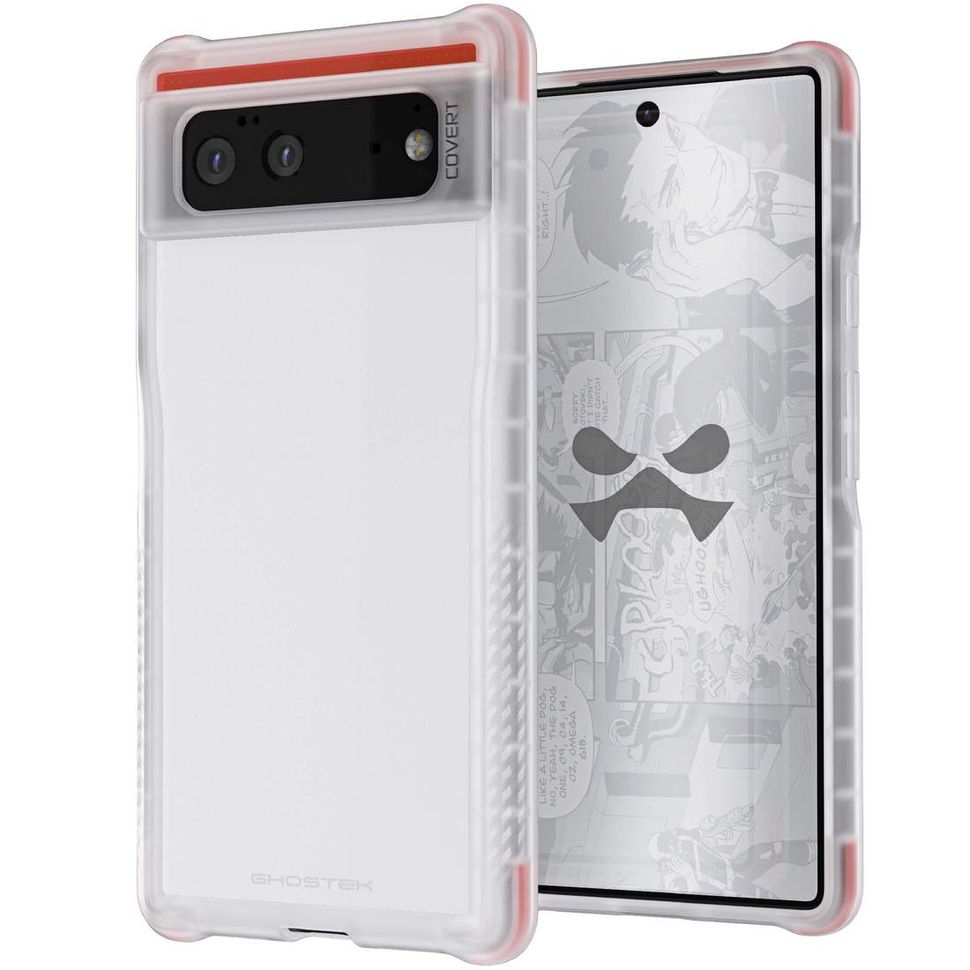 Ghostek Covert
Clearly rugged
Clear cases don't have a strong reputation for being all that tough against hard falls or hits. But Ghostek knows how to make a case that can take a beating in stride. The Cloudy Clear works well with every colorway, but Sorta Pink will ensure your Kinda Coral Pixel 6 is never called orange again.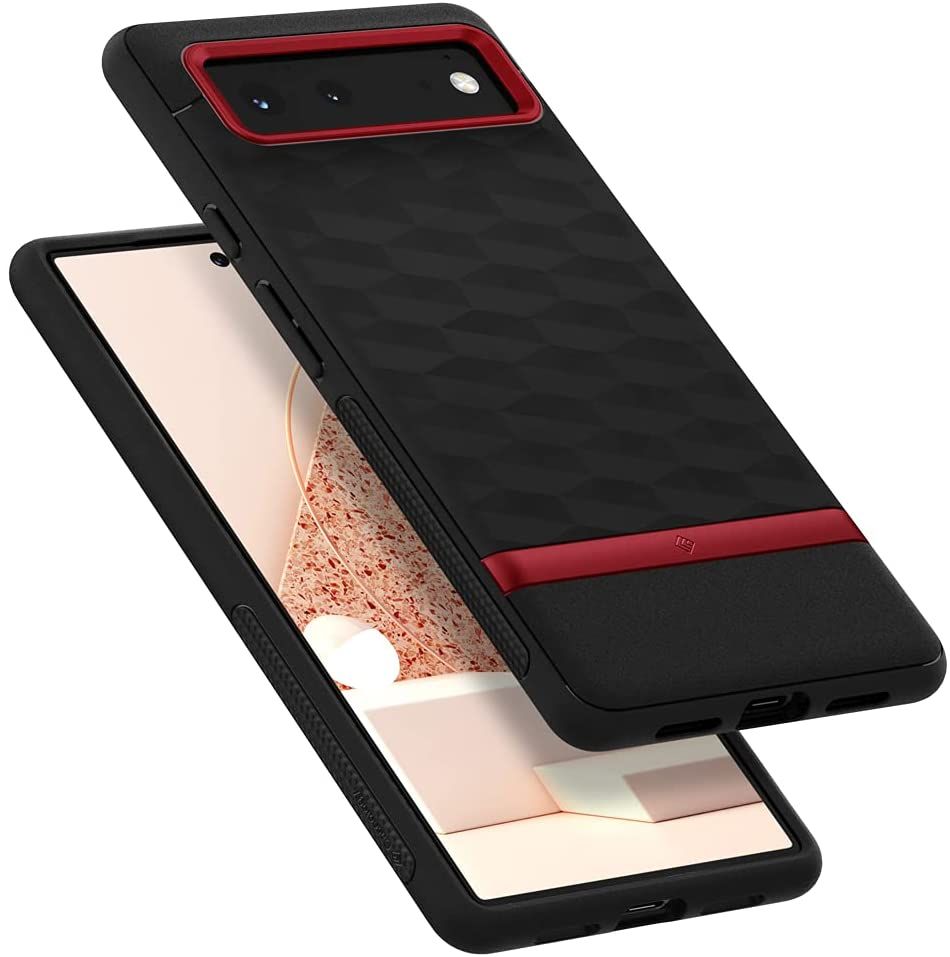 Caseology Parallax
Winning texture
The Caseology Parallax is our favorite Pixel 6 case on the market today. While not as thick as many other cases on this list, it's still durable enough for my clumsy hands. The air cushion technology helps pad out its impact protection, and I adore the sculpting and design of the bumper around the camera bar.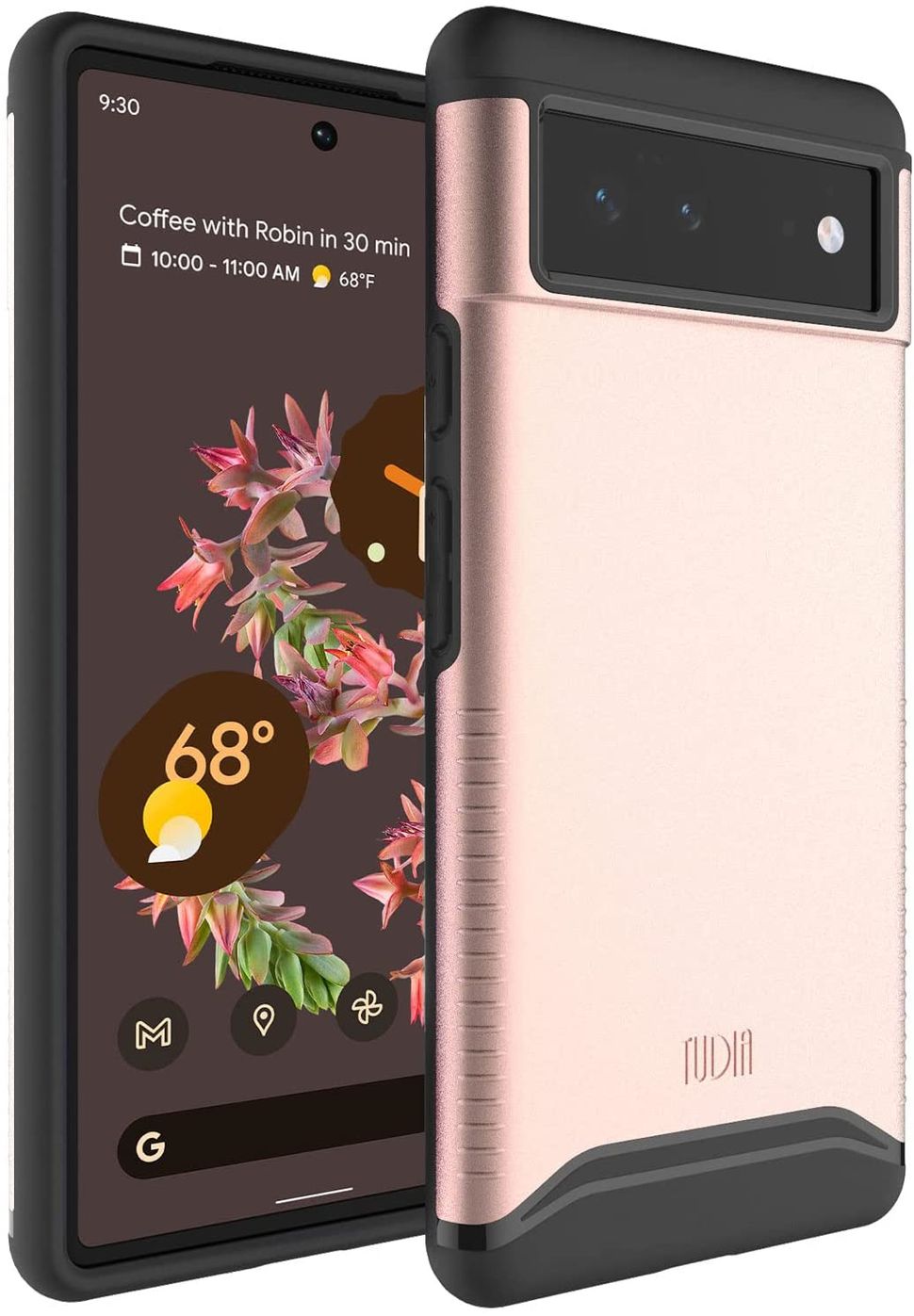 Tudia DualShield
Old-school cool
Tudia's Merge Series has been a dependable Pixel case for years, and unlike many versions of this case from other manufacturers, Tudia gives us actual color choices. Rose Gold looks wonderful as ever, but the bright turquoise was swapped for a more refined Indigo Blue.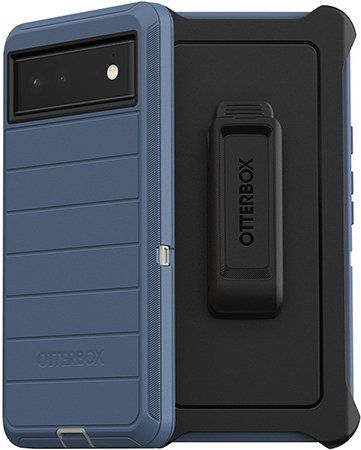 OtterBox Defender Pro
Name brand protection
Otterbox is the Kleenex of the case market: it's synonymous with heavy-duty protection. This goes double for the beefy Defender Series, which includes belt clips and seriously rugged durability. Made with 50% recycled plastics, this sizeable case can leave a smaller impact on the planet.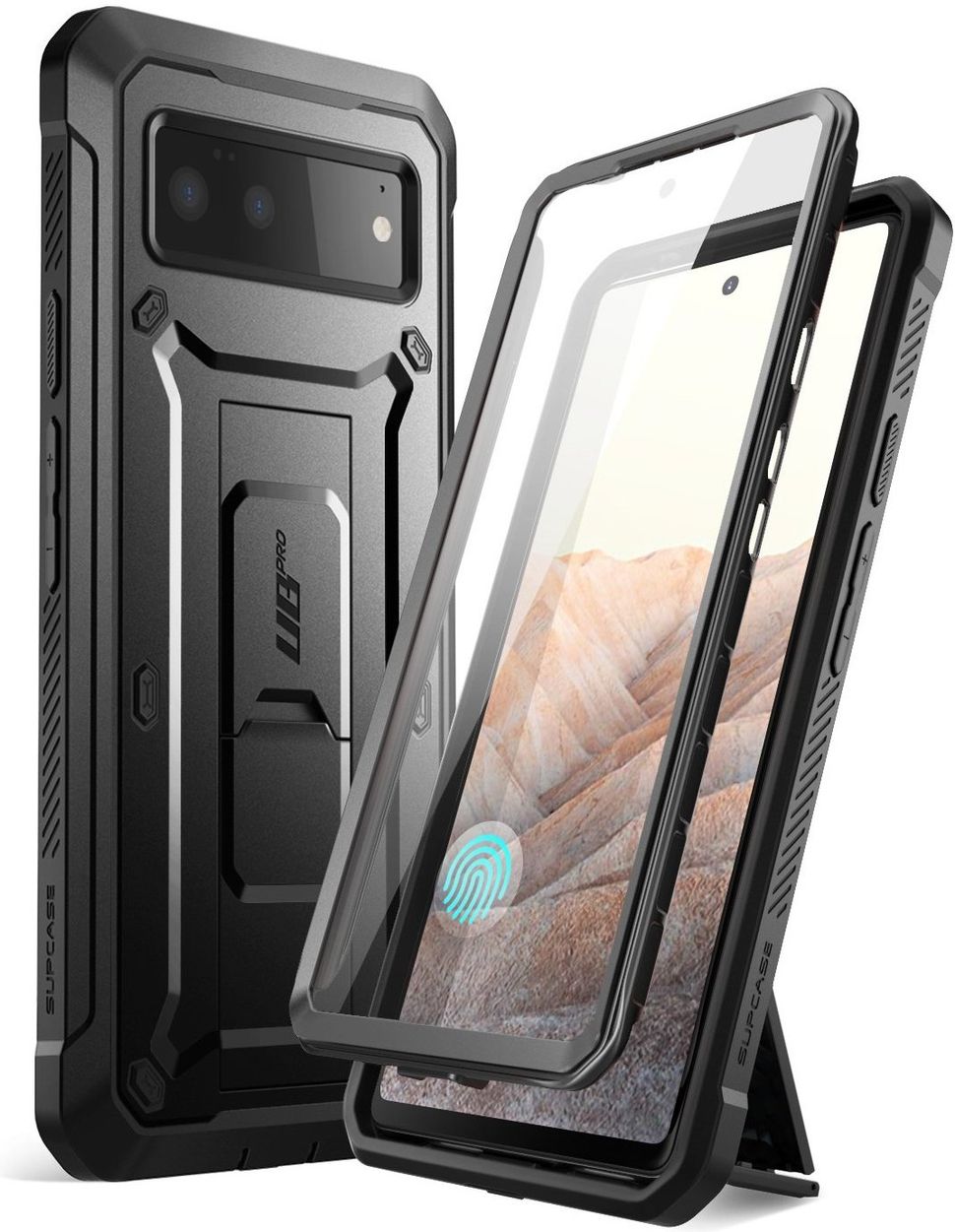 SUPCASE Unicorn Beetle Pro
Tougher than Iron Man
Supcase is the case maker for the clumsy and the busy, as its cases have faced off with cars, balconies, and even lawnmowers and done their job admirably. The UB Pro's kickstand works great in portrait and landscape, and in a pinch, it also doubles as a phone grip.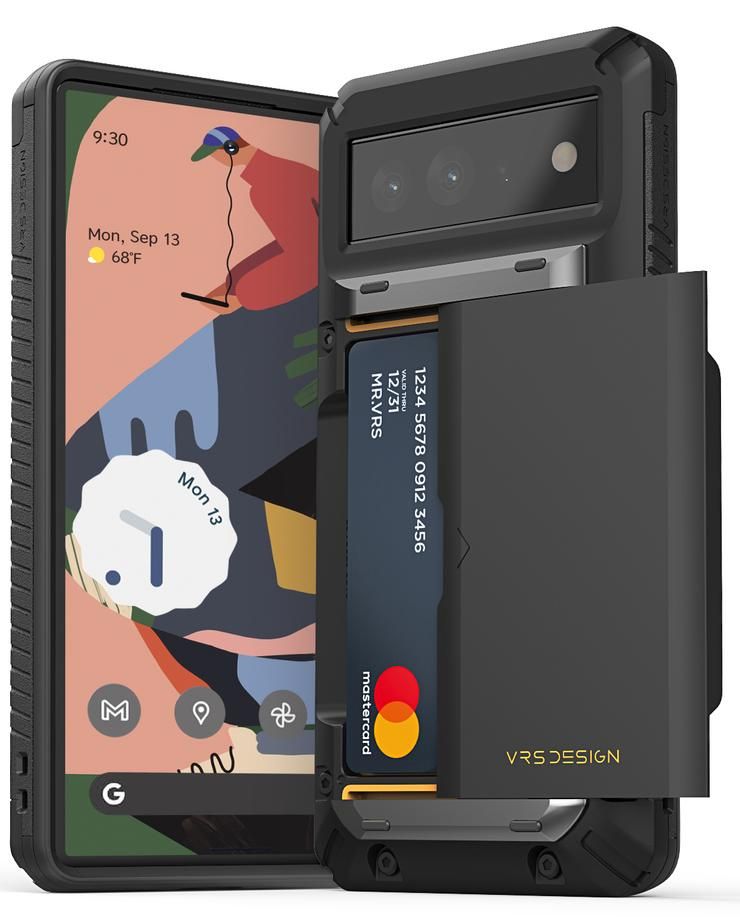 VRS DESIGN Damda Glide Pro
Ruggedly handsome
VRS's case is not only ruggedly handsome; it can also hold 3-4 cards (or some cash). The slide mechanism is made of stainless steel, staying reliable and avoiding warping over time. It is bulky, but it's well-crafted and sits nicely in hand.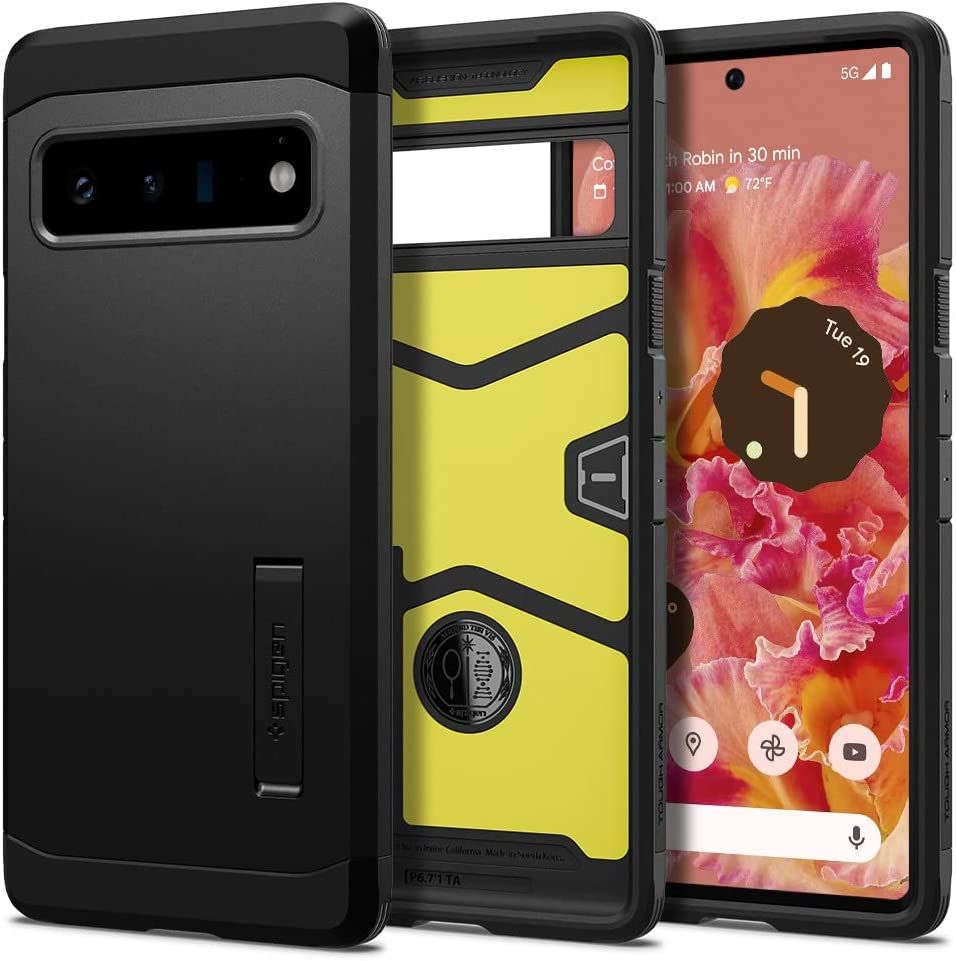 Spigen Tough Armor
Can't beat the classics
Perhaps the most famous and most enduring case of the considerable Spigen lineup, users come to the Tough Armor year after year for reliability and protection. I wish Spigen had offered better color options this year (Spigen's in its all-black goth phase), but the Rose Gold pops.
Why impact protection is paramount for heavy-duty Pixel 6 cases
While heavy-duty cases are designed to keep your brand new phone safe from every angle an attack (or a drop) could come from, the best heavy-duty Pixel 6 cases are prepped for high drops and odd angles for a reason. We've already seen more than a few horror stories of sickening spiderweb cracks across the screen or back after the Pixel 6 slipped out of their pocket. Damage could've been prevented by high-impact resistant cases like the Incipio Grip and Ghostek Covert.
Of course, if you're going to get a sizeable case for your Pixel 6, it might as well have some extra functionality to take up some of that excess space. Poetic's Revolution and the Supcase UB Pro both add on wide kickstands that work well in landscape or upright for video calls, and VRS hollowed out the back of its rugged case for a deep card slot case.
If these cases are a bit too bulky or masculine for your tastes, head to our main best Pixel 6 cases for more options from i-Blason and others. The Cosmo Series might not be as rough-and-tumble as your average heavy-duty case, but it's stylish as well as durable, which makes it a winner in my book.