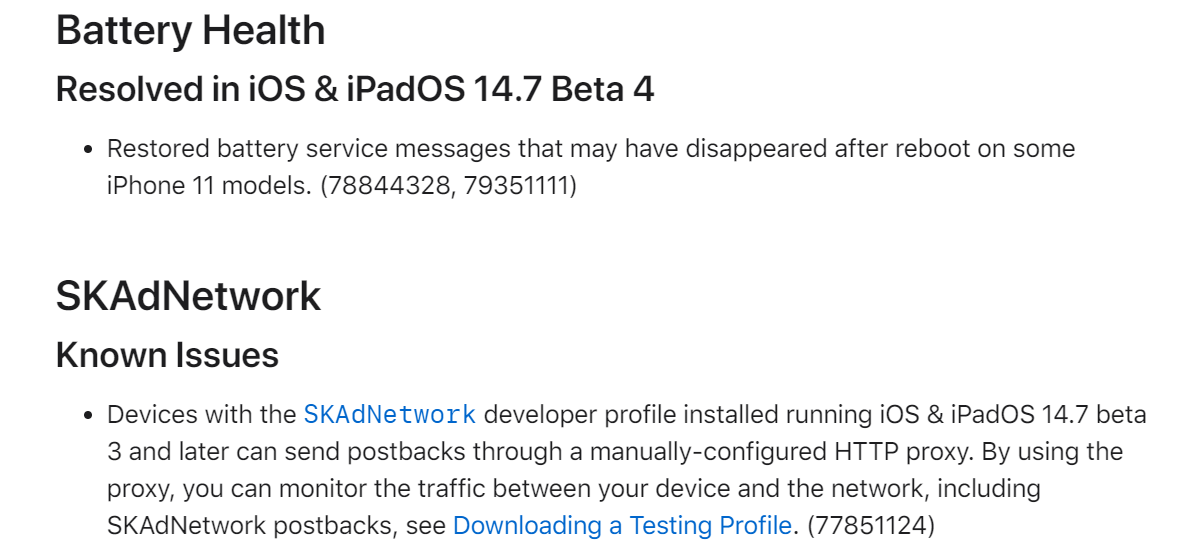 Apple is working on iOS 15 with overhauled Facetime and Maps, but that's not ready for public testing yet. Today it started rolling out iOS 14.7 and iPadOS Beta 4 to public beta testers, which could be the last public beta builds of the OS14 before the company will shift the focus of beta testing to version 15. Public betas or not, Apple will continue to update iOS 14
This new version isn't particularly exciting, it just restores the battery service messages that had disappeared from some iPhone 11 units. If you have this message, you still need to service your phone – iOS 14.7 isn't going to fix it.
At least that's the extent of the changes according to the official changelog. Expect to see a release candidate for this version of iOS within a couple of weeks.
Note that also releasing today are macOS Big Sur 11.5 beta 4, watchOS 7.6 beta for and tvOS 14.6 – you guessed it – beta 4. The Big Sur changelog, the tvOS one and the watchOS one hardly any more exciting.