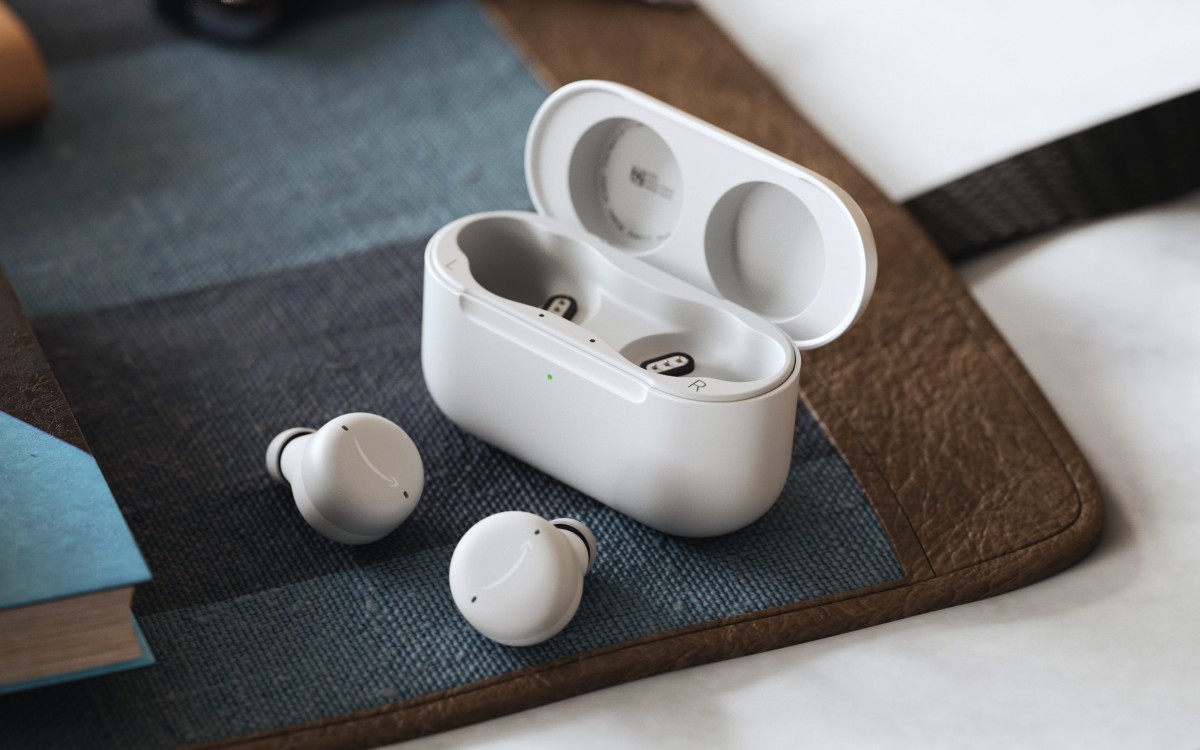 Amazon today launched the second generation version of its Echo Buds. These are in-ear truly wireless earbuds with active noise cancelation.
The new Echo Buds feature 20% smaller design compared to the previous generation model. The case now has a tall, slim profile compared to the short and wide case of the previous model.
The earbuds are also smaller than before. They feature a shortened nozzle for improved comfort and new vents to equalize the pressure inside your ears. They come with four tip sizes and two wing tip sizes for optimal fit and the AirPods Pro-esque Ear Tip Fit Test feature in the app will help you decide if you have chosen the correct tip size.
The new Echo Buds also incorporate custom-designed active noise cancelation. The previous generation model notably featured Bose' active noise reduction technology, which Bose itself admitted to being worse than its usual active noise cancelation technology found on its other products.
Amazon seems to have decided to cut the middleman entirely for this version and designed its own tech, which claims to cancel twice as much noise as the previous model by using microphones on the outside and inside the earbuds.
The Echo Buds continue to have full integration with Alexa and even let you control built-in features such as enable noise cancelation or passthrough mode using your voice. Aside from that, you can also do usual things such as playing music, setting timers and reminders, check your calendar, or make calls using your voice. And if you can't find your Echo Buds, you can use another Echo device to help you locate them.
Arriving later this year, Echo Buds will also receive a feature called VIP Filter. Carried over from the Echo Frames, this feature lets you select the notification you want to hear and filters out the rest. The selected notification will play in your ear with a double tap or can be dismissed with a single tap.
The Echo Buds claim to have 5-hours of battery life with active noise cancelation, with the case offering two additional full charges for a total of 15-hours. A 15-minute quick charge is said to offer two hours of music playback. The case can be charged with a USB-C cable or Qi-certified charger on the wireless charging mode.
The Echo Buds are priced at $120 for the standard model and $140 for the wireless charging model. For a limited time, Amazon will be selling them for $100 and $120, respectively. Customers in select regions will also get six months of Amazon Music Unlimited and Audible Plus for free. The Echo Buds will be available in two colors, Black or Glacier White.